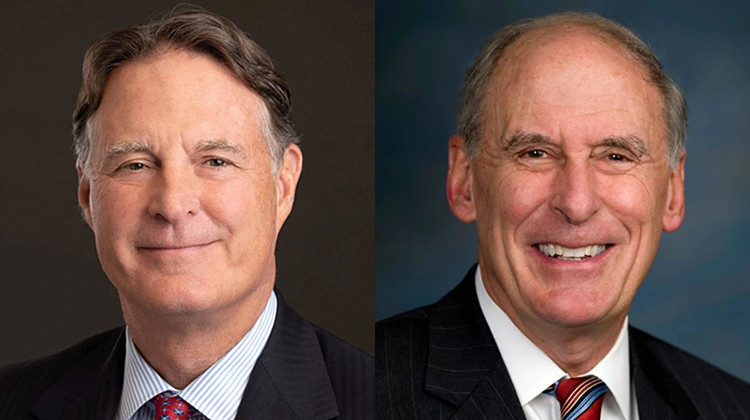 Mitch legan
Indiana University will add two former US state senators to its staff.
IU said in a press release on Wednesday that former Indiana Senator and Governor Evan Bayh would join the O'Neill School of Public and Environmental Affairs as a "distinguished scholar and general executive."
Former senator and director of national intelligence Dan Coats will join the Hamilton Lugar School of Global and International Studies in a similar position as "distinguished scholar and general ambassador".
"We are extremely pleased to welcome these two distinguished leaders from Hoosier and look forward to the positive impact they will have on the education of our students and improving the reputation of O'Neill School and the 'Hamilton Lugar school,' said IU president Michael McRobbie in the Release.
The two will work together on the school's new joint one-year master's program in international affairs.
Bayh, a Democrat, was governor of Indiana from 1989 to 1997 and served two terms in the United States Senate from 1999 to 2011.
Coats, a Republican, served as the United States' representative for Indiana from 1981 to 1989. In 1989, he was appointed to the United States Senate and served there until 1999, and then from 2011 to 2017. He was also director of national intelligence from 2017 to 2019.
Bayh received his undergraduate degree from Indiana University; Coats graduated from IU Robert H. McKinney Law School.